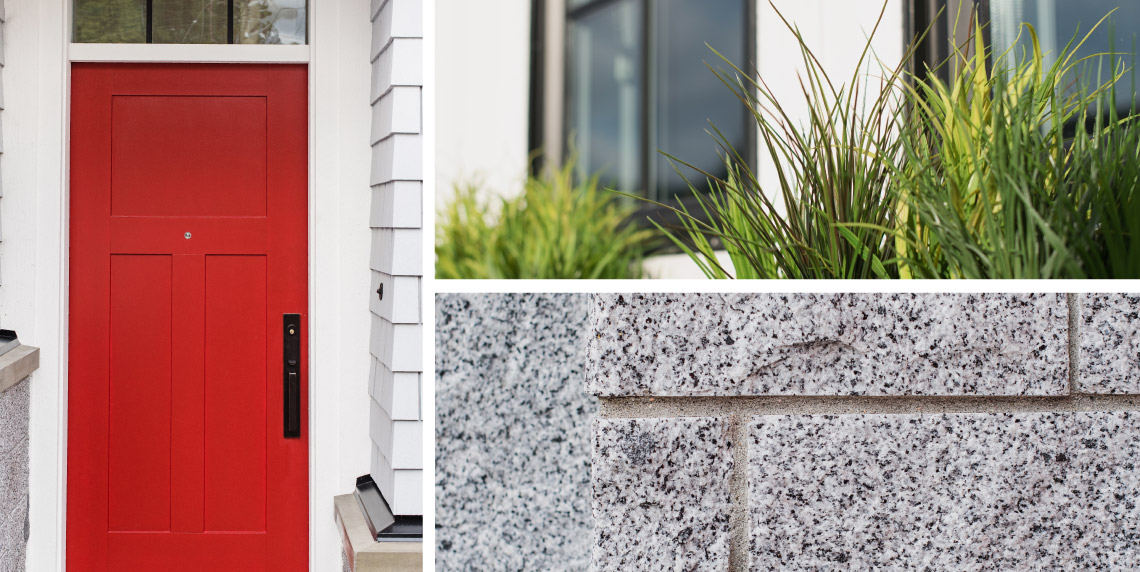 Lasting Materials & Timeless Appeal
Edgemont Walk is designed to look spectacular from every vantage point. Traditional West Coast materials of natural stone and cedar unite with character-filled details like stylish black window frames and your own vibrant red front door as a cheery welcome home.
An Edgemont Home
touch a number to explore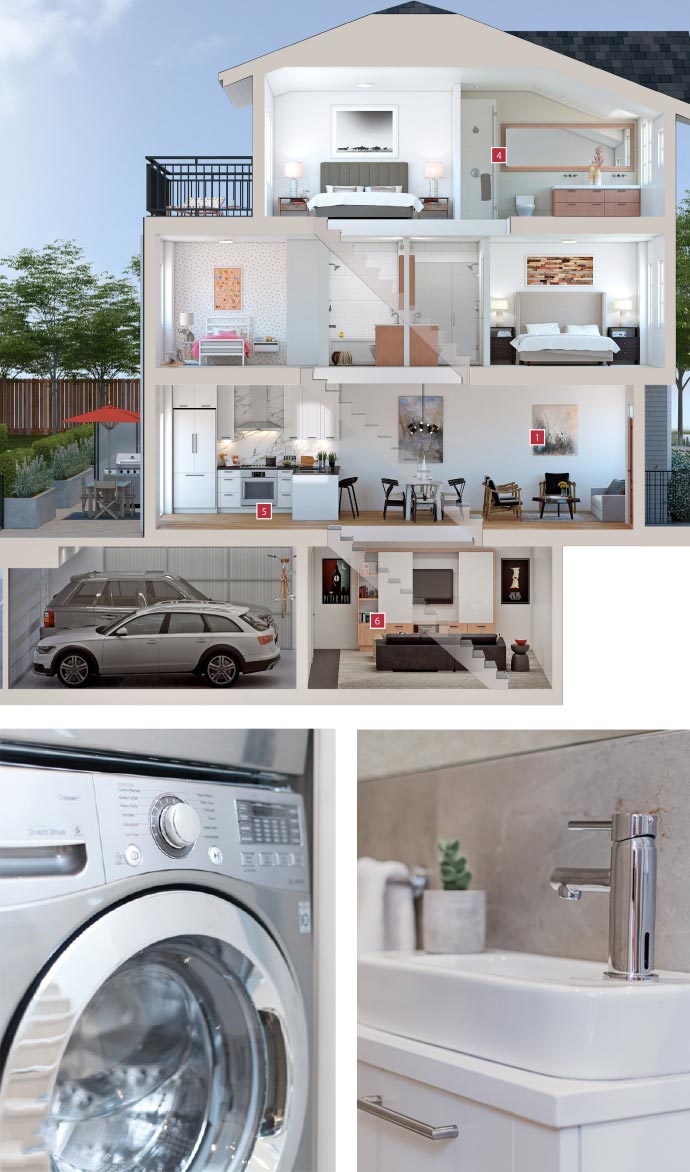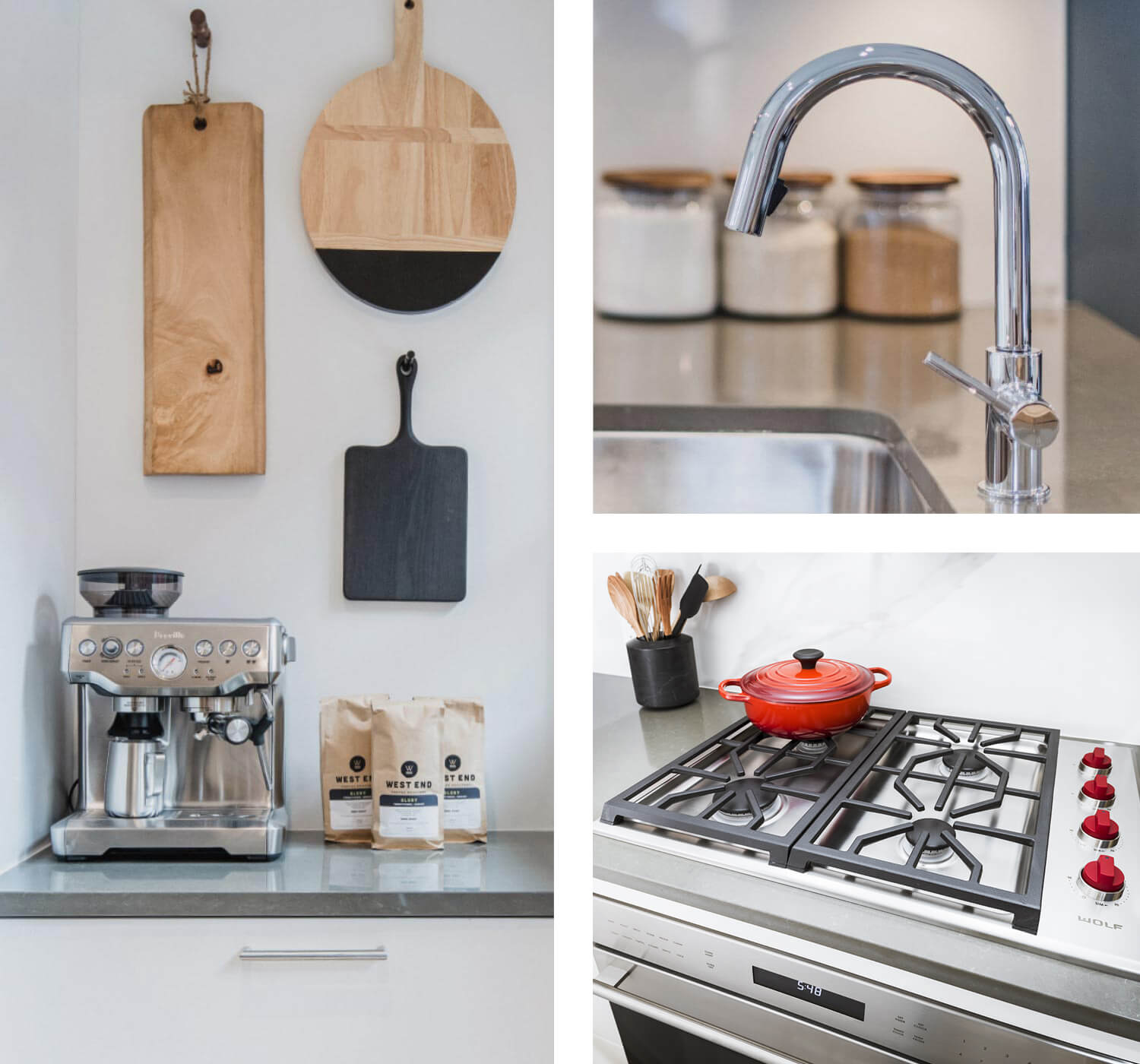 Once inside, the kitchen steals the show. Designed as the social and culinary centre of your home, the kitchens at Edgemont Walk are made for people who wish to surround themselves with elegant design while creating treasured moments with family and friends. Full-size appliances integrated into modern cabinetry are just the beginning. Quartz countertops, gas cooktops for gourmet-level cooking, and a kitchen island or L-shaped countertop design creates room for appetizers, kitchen prep or spreading out the weekend paper in a truly glorious fashion.